toutes les villes et les dates
Pas disponible!
Malheureusement il n'y a plus de tickets disponibles pour cet événement. Merci de t'adresser à notre partenaire local.
Remarques
EOFT becomes more inclusive:
Together with adidas TERREX we present the EOFT 2022 program via the GRETA APP even more accessible! The app enables visually and hearing impaired people to have an accessible cinema experience through audio description or subtitles - Greta 'whispers audio description' and 'plays subtitles'. Subtitles in different languages can also be added.
More info: www.gretaundstarks.de
Notre partenaire local / la billeterie
Mehrprofi GmbH

Seit März 2008 begrüßen wir Euch im Erlebniszentrum auf der F.-O.-Schimmel-Straße 2 in Chemnitz. Über 2 Etagen bieten wir alles zum Thema Angeln, Klettern, Outdoor und Wandern.
Mehrprofi GmbH
F.-O.-Schimmel-Straße 2
09120 Chemnitz
Allemagne
Accès via GoogleMaps

+49 3714005692
www.mehrprofi.de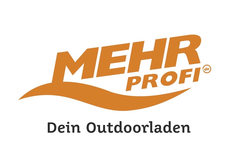 Lieu de l'événement
Cinestar Chemnitz
Neumarkt 2
09111 Chemnitz
Allemagne
Accès via GoogleMaps



Entrée: 19:30