All cities and dates
Online not available!
Unfortunately, there are no more tickets available online for this event. Please get in touch with our local pre-sale partner.
Our local partner / ticket agency
Die Viking Adventures GmbH

Die Viking Adventures GmbH wurde 1994 von drei Trierer Studenten gegründet und ist ein klassisches inhabergeführtes Fachgeschäft für Outdoor- und Reiseausrüstung.

Zu dem Sortiment zählen Bekleidung, Schuhe, Rucksäcke, Zelte und Ausrüstung für Outdoor, Trekking, Berg- und Klettersport. Das Einzugsgebiet erstreckt sich über den rheinland-pfälzischen Raum, Luxemburg, Belgien und Teile der französischen Grenzregion.

Lasst Euch begeistern von der Kompetenz und Leidenschaft der Mitarbeiter und Ausrüstungsexperten. Die Faszination Outdoor beginnt mitten in Trier.

Viking Adventures GmbH
Paulinstrasse 25-27
54292 Trier
Germany
Directions via Google Maps

+49 651 146262 0
www.viking-adventures.de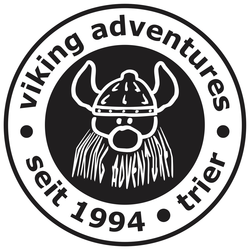 Venue
CinemaxX Trier - Saal 1
Moselstraße 17
54290 Trier
Germany
Directions via Google Maps


www.cinemaxx.de

Doors: 19:30